A website manager you can call on, 7 days a week!
Maintaining your website to a standard that will exceed most website managers without you having to pay the average annual salary of £40,000!
What is website maintenance?
Whether you have an existing website or you are about to begin a small business website design project, protecting your online presence is vital.
Website maintenance is keeping your website in good order by removing any errors you may find and maintaining a good level of page speed for your visitors.
You or a professional website manager like me will spot these issues by monitoring your website constantly.
A website manager will also be able to react to changes outside of your control (such as a Google update or drop in rankings) and new links being added.
Regular monitoring of your website will offer the best level of support for your ongoing SEO campaign and as you improve your website, it will continue to climb the search engine results pages and gain more traffic.
Why is website maintenance important?
When prospective customers search for products and services small businesses like yours offer, it is your online presence you want them to visit, and this takes time and hard work.
As they notice your website, you need to get these visitors to click your links so they can buy your products and services, not an easy task but one that you have managed.
When that visitor clicks your link in the search engines you want them to land on the right page and have a trouble-free visit that will lead to converting them into a customer.
If they hit an issue such as;
A slow loading page
Images that do not display
Broken links
Poor mobile display
Mistakes in your copy such as grammar and misspelt words
In most cases, this will lead to the visitor leaving your website never to return.
A company offering a website maintenance service (such as mine) will ensure that no such errors exist on your website.
This will increase the prospect of turning this visitor into a new customer.
Start now by applying for a subscription
You said it will help my search engine rankings too?
Google has openly stated that it will penalise websites that consistently fall below their expected guidelines regarding errors and page speed.
The worst-case scenario is that Google would stop your website from appearing in the results pages.
Website crawl errors can prevent your page from appearing in search results
Source: Google – You can read their statement here (Opens a new window).
By supporting your website frequently, you remove the risks above by ensuring your content and coding is up to scratch and contains no errors.
Healthy sites rank higher and get more traffic
To succeed online, your company needs an error-free website.
Search engines such as Google and Bing, now crawl millions of websites every day.
The results allow them to decide who ranks where in their results pages.
If they meet any errors during this crawl, it can damage how well they rank your website. The lower the ranking, the harder it is for your potential customers to find you.
The formula to success online is very simple,
The higher you rank, the more you will sell because you are being found easier.
Put Your Site Top Of The Pile by applying now!
Why would I outsource my website maintenance?
The vast majority of website owners already carry out vital maintenance regularly.
Some carry it out in-house whilst other's partner with people such as myself, who manage websites professionally.
For the few that do nothing yet, they may wonder why do I need to maintain my website now it is live?
Once you publish your website, the work is just beginning
Many business owners invest heavily when they outsource design and content building of the company website. Once the euphoria of the launch has passed, it leaves many waiting for that next order.
There are ways to shorten the wait, but for many, that would involve investing heavily in advertising.
But there is another way to increase visibility and gain more online customers which often yields a better return on your investment.
That way is a routine of website maintenance carried out by a professionally qualified website manager.
Discover why website maintenance is important
It's no secret.
Website maintenance and its average cost offer one of the best, long-term return on investments than many other online marketing strategies as it forms the basis of any successful SEO campaign.
Many people wonder how much it will cost to outsource their site management and what tasks it involves.
I carry out over 750 checks regularly when conducting my audits.
You want to be building your business not working on your website, this is where outsourcing comes into its own.
To give you a brief idea of how much work it involves, here is an average profile taken from my current work diary,
On average I update over 250 plugins per month for my partner sites
I block, on average 25 suspect IP addresses daily
I monitor over 1,250 emails per day
Over 95% of spam never hits my partners' inbox
I respond to all work requests within 2 hours of receipt
Do not leave your website at risk
OK, forget the websites, let's give you an everyday comparison to consider
Open up your laptop, desktop or tablet device and roll it back to the factory settings.
Once done, please go into your settings and DISABLE your operating system updates!
Have you done it? Course you haven't! That would be madness.
You would leave your devices open to all kinds of problems.
All because your system is out of date and your device is at risk of infection from hackers, viruses and worms.
Now look at your website and answer these questions honestly…
What does your copyright notice say at the bottom of your page? Bet it isn't current.
On your team page, how many of your 'staff' are still working for you?
Are your prices still the same now as they were in 2009?
Using a C.M.S.? Is it the latest version?
When did you last scan your local machines for adware and malware?
When did you last back up your website?
Are your customers enjoying reading the same content you published x years ago?
How many times have your customers complimented you for an article you added?
Has your turnover increased massively online since you launched your website?
…you wouldn't do it to your devices, so why do it to your website?
Your website is a crucial business tool. Give it the regular attention it deserves from a qualified professional by applying for a website maintenance subscription.
It is the face of your company and its maintenance is the foundation from which you can build a successful SEO platform to dominate your market.
Some tasks website maintenance will include
My website support and maintenance schedule splits into daily, weekly and monthly tasks and is the perfect partner for any SEO campaign as it forms the firm foundation of online success.
The daily tasks include checking for items such as
Website security –  Real-time protection checked hourly
Downtime issues – making sure your site is online
Framework updates – removing security risks
Plugin updates – another security risk removed
Spam attempts – resource hogs and security issues
Broken links – a poor reflection on your image
Server issues – not fully optimised will cause browser issues
Page load time issues – visitors won't wait for pages to open
Daily backups – Part of my disaster recovery strategy
All issues fixed – happy visitors more likely to become customers
Some of my weekly tasks include,
Database backup
Website file backup
S.E.O. report building
Content writing (at least 1 article per week)
My monthly tasks tackle items such as
Local SEO tracking and strategy work
National SEO work
Complete website testing
Detailed SEO reports (rank etc.)
List next months content additions
This process delivers excellent benefits including;
Over 90% of my clients enjoy keywords on Page 1 of Google
Trouble free website experience for their customers who visit them online
Total peace of mind knowing that your website is receiving the best levels of protection
A professional website manager on-call every day for instant fixes
This package is available as a standalone project or as part of a unique SEO service in Leicester that delivers results.
If you want your website to succeed online, the sooner you make a rigorous website maintenance plan the better.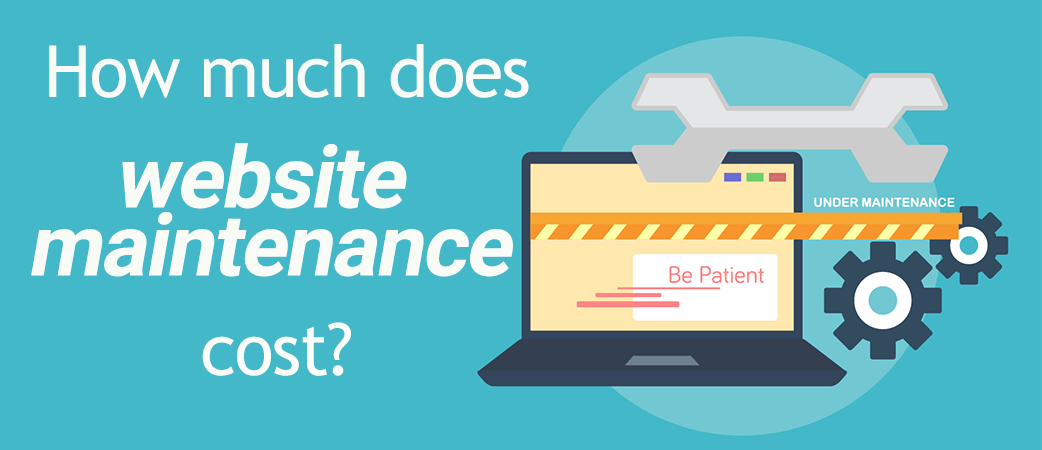 How much does a website maintenance subscription cost?
Being freelance means that if I do not exceed your expectations, I do not get paid! There is no bigger incentive for me to deliver results in business is there?
The average salary for a Website Manager is
£40,000 per year
(Source)
. All web manager's roles may be similar but the approach, extra attention to detail and the ability to deliver exceptional results for a
much smaller
monthly fee makes my business
stand out
!
Your company is unique and so is the cost of my website maintenance service. I offer you a custom-built service that will exceed your company's expectations of website management.
By applying today, I will supply you with;
An interim report showing your websites health
An overview report showing where you are in the search engine results
A personalised quote showing you the level of investment required for us to work together in growing your company online
I offer my website maintenance contracts to you for either 3, 6 or 12 months.
If you are looking for a one-off service without a contract, why not consider my Technical SEO Audit? No contracts and guaranteed error removals.
In return for your investment, you will receive;
Your own experienced Website Manager
An error free website monitored daily
State-of-the-art security protection
Real time issue detection and resolution
Monthly SEO progress reports
Access to unlimited professional support
Same day work requests accepted*
Spaces are subject to availability, applications are welcome using the button below, no payment will be due at this stage and your personalised quote will be with you within 72 hours.
*Note: Same day work is available for all requests made before 1.00 pm G.M.T. Got a question about my services? Please contact me and I will be happy to help.