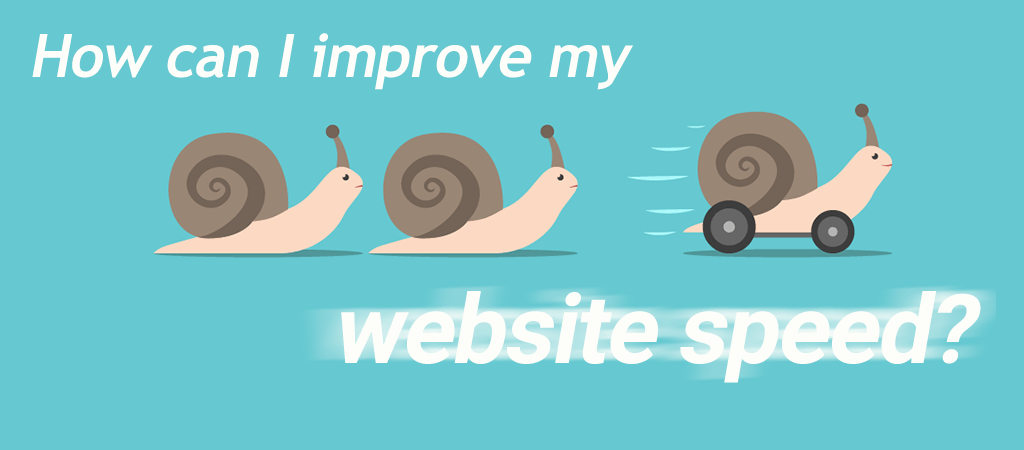 Since 2018, your website speed a key ranking signal to Google and other search engines for both desktops and mobile device search results.
As a Professional Website Manager, I use my skills and experience to ensure my client websites load fast. This helps the search engines rank us well, along with our visitors enjoy a better experience when using our websites.
Read on for my new mini-series to help you get the most out of your website and boost its speed for better results all around.
I break the series up into bite-size chunks that will hopefully help you boost your speed to new, blazing fast levels.
The 3 parts are;
Part 1. Why do I need to improve my website speed? This article you are reading now.
Part 2. How do I improve my website speed? – Coming soon
Part 3. Case study. A live example of a site from snail to cheetah – Coming soon
The skill level required to action the tips shown below will be beginner to intermediate and you will require access to your hosting control panel and your website files. If you use WordPress, access to your content will be straight-forward, just login to your admin dashboard.
Improve website speed. Part 1, why do it?
97% of people who shop locally will view your website and the reviews before they purchase. (Source: BIA/Kelsey). This amazing statistic proves that your business needs a website to showcase not only your products and services but also show your excellent customer service levels.
Having a website is not enough on its own, people looking for what you offer need to find it and this means it needs to rank well in all the major search engines and by ranking well, I mean ahead of your competition so you get that all important click.
In short, the higher you rank in the results pages, the easier it will be for prospective customers to find your website.
In the highly competitive world of trading online, the fight for search engine prominence is fierce and as a business, you need your website to master every advantage it can to gain the upper hand.
One significant modern factor is speed. Page load speed to be exact. This is the time it takes for your visitor to see your entire page load in their browser after they have clicked onto a link leading to your web page.
Since its inception in 2010 when Google first urged webmasters to improve website speed, it is now one of the most important factors to in desktop and has also become a key ranking signal for mobile browsers too.
The "Speed Update," as we're calling it, will only affect pages that deliver the slowest experience to users and will only affect a small percentage of queries. It applies the same standard to all pages, regardless of the technology used to build the page.

Google Development Team Source: Using page speed in mobile search ranking
When you speed up a web page, outstanding things happen.
When you speed up your web page and leave your competition lagging, you can expect the following benefits to become the norm for your website;
As it is now an acknowledged ranking signal (see above), the improved pace of your load times can give your website a timely boost in the search engine results
With your higher ranking, comes your business discovery by new customers. When they search for something you offer, they will find you easier and click on your website link.
After clicking on your link, the velocity of your page loading will allow them to view your website with no issue or delays. This will give the right first impression to your visitors.
Enjoying a trouble free visit, your visitor is much more likely to become a customer thanks to your website, and it's performance.
Conclusion
Page speed and the methods to improve it are a vital element in any website maintenance cycle. Not only will a professional, error free, fast loading website increase customer confidence in your company and the products and service you offer, it will also ensure that when the search engines (such as Google and Bing) visit your website; you have given them another significant reason to rank your site well.
Key factors to remember when looking to improve your website speed are;
Your page speed load time can help with your overall search engine optimisation (SEO) strategy.
With the increased pace of your website load time, you give the search engines another reason for a ranking boost.
Customers both new and old are more likely to engage with you due to your professional, error free image online.
In part 2, I will be delve into the ingredients that you need to answer your burning question of, "How to improve website speed?"
I am happy to receive your feedback on my Twitter or Facebook pages, especially if you have any additional points you would like to add to the planning stages of a website.