Technical SEO consultant services
As a Technical SEO Consultant, it is vital I understand your needs and couple them with my experience to deliver the best results.
I deliver an error free website ready to outrank your competition in all major search engines. The result of my work will drive more traffic to your site so you can earn more online!
Daren Jephcote, Technical SEO Consultant.
Table of content - Technical SEO consultant
What is a technical SEO consultant?
I am a technical SEO consultant; I utilise my skills and expertise to help promote your website online to reach higher rankings in the search engine result pages by removing any error on your site and within the content. This helps as error free websites outrank similar sites that contain problems.
The higher you rank, the easier it is for people searching for your products to find your site.
SEO consulting is a challenging and varied profession and forms an integral part of my website management service.
Ultimately, the aim for this mid to long-term strategy is to give your website a more visible presence in Google, Bing and other major search engines.
What does a technical SEO consultant do?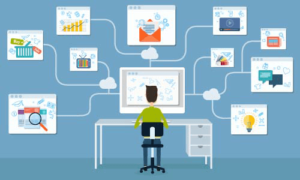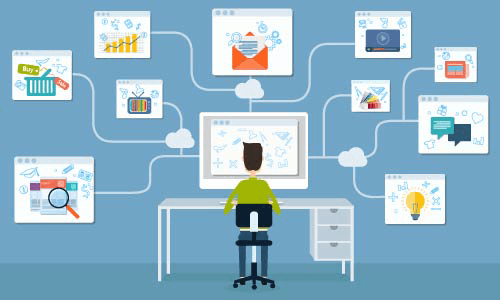 As a Technical SEO Consultant, my primary job is to make your business website easier to find by search engine users who are looking for what you offer.
Together, you and I can make your website easier to find by in all the major search engines.
There two key areas I work on making error free;
On page technical SEO – This concerns everything that you, as a website owner, have direct control over such as website hosting, page layout, coding, content, menus and so on. In terms of project time, this is the shorter aspect as I can usually complete this part of the project within 10 full days. I can reach this deadline as everything is under your control and is accessible.
Off page technical SEO – The off page section of any campaign involves elements outside of the owners control such as the number and quality of other websites that link to your company site. As this is reliant on outside factors, this process will usually take longer to complete.
What the search engines will check;
It is important to ensure that the search engine spiders (or bots) that visit or crawl your site, can do so without issue as they then determine where you will appear in the results pages and if they face errors, this could hamper your position in the results.
They will not only be assessing your site health but they will also consider other factors when deciding on your rankings such as;
The quality
The design (or theme)
Topic relevance
What queries your site matches
Having taken these into consideration, the search engines will then use a complex set of calculations (algorithms) to help decide on your ranking position.
How working together delivers results.
The higher you rank in search engines, the easier it will be for people searching for your products or services to find you.
I believe in matching people with the right skills to the right jobs.
With my technical SEO experience and your business expertise, we can improve your website performance. We will target higher rankings that will lead to more sales.
Our ultimate target is to overtake your primary competitors.
This can be time consuming and hard to do, but it can be done!
How I measure success for you to follow easily.
Each project is unique, but SEO best practises remain constant.
This helps measure a project's progress in a controlled manner that everyone can follow.
Here is an example of how a project could set the targets using the business principle known as SMART;
Specific – I want to increase my unique visitors by 1,000 next month.
Measurable* – We can measure this goal from the website analytics and fit into the rule.
Actionable – Is there a method to reach this goal?
Realistic – Can we meet this target and do we have the resources?
Timely – The target deadline.
*I use independent reporting tools that you have access to at all times. These tools measure the results I deliver to you, as your Technical SEO Consultant.
My technical SEO consultant services aim to exceed your targets.
As a business owner, you need to concentrate on meeting your customer needs, not worrying about issues surrounding your website.
My technical SEO consultant services will take away that worry by delivering;
A healthy, error free website available to your customers at all times.
A website that meets all the technical industry standards for better search engine rankings.
The content remains focussed to convert your visitors into paying customers.
I do not guarantee you the number 1 slot in Google, no SEO Consultant can (although some try). What I guarantee is an error free website to support my SEO campaign management.
I sell nationwide, how can local SEO services help me?
As an SEO consultant, I know how to target your chosen areas, be it local, national or international.
High traffic with low sales will not deliver the results you desire.
By targeting your local area and its market, you can achieve national growth with a structured SEO strategy.
I can help perfect your SEO plan to meet any targets you set.
How much do SEO consultants charge?
Unlike many services, SEO really is a custom-built proposal.
All websites have unique demands and expectations, which means I scope each project out individually to ensure I meet your needs.
To conclude, when you hire me, you hire a full time, Technical SEO Consultant who knows how to give your website the leverage required to become successful.
Together, we can give your company website the attention it deserves.