SEO consultant services – Established 2004.
Putting your website higher in the search engines.
I am a freelance SEO consultant based in Leicester, who helps customers find your website by getting it to rank higher in the major search engines such as Google and Bing.
What is SEO consulting?
As an SEO consultant, I utilise my skills and expertise and couple that with your product and service knowledge to help promote your website online.
SEO consulting is a challenging and varied profession. When executed by a Professional, it will give your website more prominence online.
This will make your site easier to find in the search engines (such as Google) by prospective customers who need what your company offers.
What does an SEO consultant do?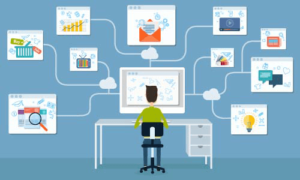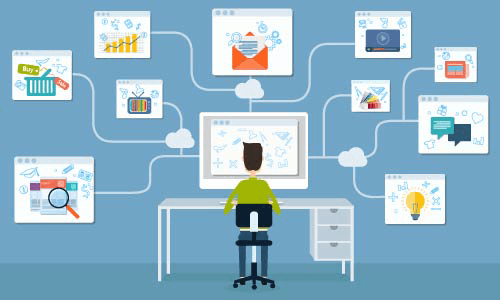 As an SEO consultant, my job is to make your website easier to find, by future customers looking for what your company offers.
Working together, you and I can make your website easier to find by ranking higher in all the major search engines such as Google and Bing.
There are many tasks that make this happen. One of the vital tasks is to ensure your website is error-free. This will help the search engines to visit each page (or crawl) on your site easily.
I achieve this by carrying out a comprehensive SEO audit. I complete this for every project and is the foundation for you and I to build an effective SEO strategy.
Once they have crawled your site, search engines can then determine many factors about your site such as;
The quality
The design (or theme)
Topic relevance
What queries your site matches
They achieve this by using a complex set of calculations (algorithms), that will decide on your position in the results pages.
The quality of your product knowledge and my SEO skills will ensure your company website has the best chance to outrank your competition.
My ultimate aim is to prepare your website, ready to be found first when prospective customers are searching for your offerings.
I build my weekly diary to meet my client needs. Although my core tasks may be the same, the approach is as individual as my client businesses are.
How I help you rank higher in the results.
My SEO services help your position in the search engines by optimising your website.
I make sure the search engine rewards your site by meeting their strict guidelines, which include;
Well written, relevant content that your visitors engage with.
Pages that are easily accessible and contain no errors.
Fast loading pages viewable (I always aim for 1.5 seconds or faster).
A secure website that your visitors feel safe using.
These tasks are among the core principles of SEO (search engine optimisation) and form a vital part of your online marketing strategy.
I support this list with over 200 manual checks that prepare your website to climb Google and beyond.
Many SEO companies based in Leicester use a complex matrix of elements to manage and control their projects.
I use just two that allow complete focus on delivering for my clients;
Specific and
Measurable
I achieve this by setting agreed and measurable targets from day one using a well worn and trusted business principle.
By applying the SMART principle, you will design a sound and effective  SEO strategy, this will increase your chances of delivering great results both locally and nationwide.
Be SMART with your SEO campaign.
I meet the agreed campaign targets by setting measurable goals every step of the way.
This allows all efforts to concentrate on areas that need the most attention.
Here is an example of how I could apply this principle;
Specific – I want to increase my unique visitors by 1,000 next month.
Measurable* – We can measure this goal from the website analytics and fit into the rule.
Actionable – Is there a method to reach this goal?
Realistic – Can we meet this target and do we have the resources?
Timely – The deadline for these targets to be met.
*I use independent reporting tools to measure the results I deliver as an SEO consultant.
My SEO consultant services deliver on your targets.
SEO is not just about ranking high, it is about getting the searcher to click on your link and then convert into a customer of yours.
Daren Jephcote, Owner – ITsold. 
As a business owner, you need to concentrate on meeting your customer needs.
My SEO consultant services allow you to rest easy, safe knowing that your website is;
Healthy and error free and is available to your customers at all times.
It meets all the technical industry standards to gain better search engine rankings.
The content remains focussed to rank ahead of your competition.
Many Leicester SEO agencies exist, but I am the only freelance SEO consultant that offers you a guarantee on technical improvements that ensure your company website will meet the latest industry guidelines required to rank well.
I cannot guarantee you the number 1 slot in Google, nobody can (although some try), but I can guarantee you an error-free website to support my SEO campaign management, my unique guarantee covers all my services.
I sell nationwide, how can local SEO services help me?
High traffic with low sales will not deliver the results you desire.
By targeting your local area and its market, you can achieve national growth with a structured SEO strategy.
I can help perfect your SEO plan to meet any targets you set.
I offer exclusive specialist SEO services in Leicester that can help you target local markets nationwide.
How much do SEO consultants charge?
Unlike many services, SEO really is a custom-built proposal.
No two websites have the same demands or expectations and so I scope each project out individually.
To conclude, when you hire me, you hire a full time, SEO expert who knows that your online presence is key to your business growth.
Together, we can give your company website the attention it deserves.