SEO Auditing Services Repairing Your Website.
SEO auditing services that will check deep into your website to find and remove any issue that could damage your performance online. With an error free website, delivered within 10 working days, your customers and the search engines will love your easy-to-use, fast loading website.
Table of contents - SEO auditing services
Leicester based expert website auditing services.
Customers and search engines dislike mistakes on websites. Customers leave and search engines rank your website poorly. My SEO auditing services are available to UK based businesses and will give you a 100% error free website that your visitors and the search engines will love.
Daren Jephcote, Technical SEO Consultant.
Who will benefit from my technical SEO auditing service?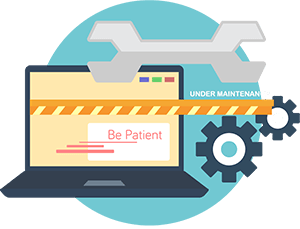 Anyone who runs a website.
I developed my technical SEO auditing services for website owners who are looking to improve their customer experience and boost sales online.
There are many reasons people request a technical SEO audit, but the most common I have come across during my many years as Professional Website Manager are;
Little to no traffic on their website.
Very few visitors converting into customers.
Poor rankings in the major search engines.
Many websites experience at least one of these issues and they strive to find a solution to reverse the trend.
The most effective way to do this is to uncover the truth by running an audit and that is where my comprehensive SEO auditing services come in.
What are SEO auditing services?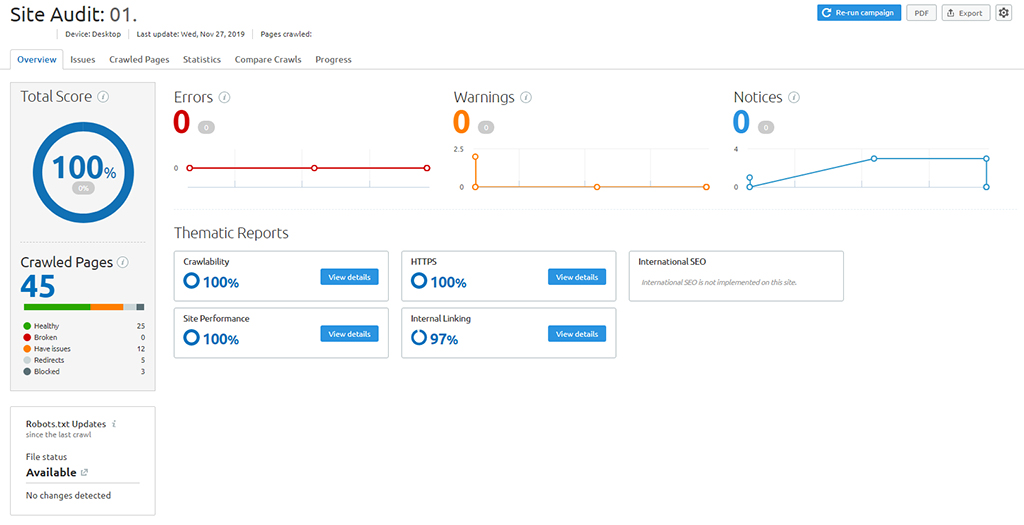 My SEO auditing services discover all issues that are affecting your website and its position in the search engines such as Google and Bing. 
After identifying these issues, I will remove them and deliver a 100% error free website to your business. 
Your website can serve many purposes for your business, such as;
Exposing your company to new customers.
Putting your products and services on display.
Promoting you and your company effectively.
Building trust and reputation with customer feedback.
Selling your products directly online.
As you can see from above, your website is a vital business tool as you try to turn visitors into paying customers.
For the chances of this to increase, it needs to be online and error free at all times.
Errors on a website will not only prevent it from ranking well, it can make your site appear rushed and unprofessional and as a result, you will lose business to your competitors.
My technical SEO auditing services will discover and resolve these issues to stop them damaging your business, its rankings and, above all, its reputation.
How will SEO auditing services help my site?
How Google ranks your site in the results will depend on many factors, an impressive page title and informative meta description alone will no longer deliver the required results.
There are many key ranking signals that will show to the search engines such as Google and Bing, the quality of your website and its content.
Any error present will be a problem that could damage your prospects!
As a busy business owner trying to succeed, it is very difficult to find the time to check for issues.
As a result, your website could be;
Difficult for your visitors to use.
Hard to find due to poor rankings.
Not ranking in the search engines at all!
If you do not meet Google's strict guidelines (as shown here), you risk them and other search engines, giving your site penalties that could restrict how you rank in their results.
By conducting a detailed website audit, I will remove any issue that may lurk and once we hit 100% error free, usually within 10 days, the search engines will reward you and your site as an error free website will outrank a similar site that contains issues.
As a result, your website will be ready to climb the search engines because Google and Bing (amongst others), prefer to rank healthy sites ready for their visitors to use.
What I do during an audit?
First, I complete a detailed analysis of the technical setup of your website, the structure and its content.
This forensic audit digs much deeper than the information you may receive from Google analytics and their search console data.
It will examine all elements that have a direct impact on your website visitors and the major search engines such as Google and Bing.
Above all else, my SEO auditing services are an in-depth examination of your site.
It will uncover any issue that may stop your website from performing well for your visitors such as;
Your hosting – The set up and its effect on your website
Page and site speed – How long it takes for a page to load
Content errors – Bad spellings, grammatical errors and so on
Coding errors – Layout and bad HTML usage
Link errors – Broken links and images
Basic SEO issues – Missing title tags
Best practice issues – Duplicate content and meta tags
Background issues – Robot text file errors
Indexing hiccups – Sitemap mistakes
This will form the basis of the on page SEO audit. On page means elements that you have direct control over.
I then investigate every link coming into your website for quality and relevance.
This stage refers to the off page element of your SEO audit. Off page applies to everything you do not have direct control over.
How long before my site improves?
SEO campaigns do not offer a quick fix solution but a long-term return on your investment. The time taken to improve your rankings within the search engines is not an exact science, there are many factors that can effect results, such as;
How competitive your marketplace is
How long it takes the search engines to crawl your website
Is your website recovering from a penalty
A technical SEO audit could affect your results within days or in other cases months. It all depends on how competitive your market is.
During the audit, I also research your marketplace in depth so we both know the timescales needed to grow.
The only fixed timeline is that your website will be error free within 10 days, ready to climb the results and convert more customers.
What happens to the errors you find?
I will remove all the issues I find on your website.
This will improve the online reputation of your company and give an appropriate boost to your position in the search engines.
A better ranking will mean your customers can find you much easier when searching.
Likewise, greater traffic to your site increases the possibility of more sales for you.
My clients' trust my SEO auditing services and love the results!
Our website has never been busier. I no longer have to spend hours' on our website trying to find issues. Daren is far more than a website manager, he is a friend and has proved reliable and always available.
Stephen M. Verified Client
How much do SEO auditing services cost?
All sites are unique, and each one requires an independent assessment. However, the average price for an audit is between £500 and £750.
I provide a free audit report to give you a breakdown of the work required and also the investment required to complete this work.
In conclusion, the benefits.
Your website will rank better in all the major search engines.
People using your site will gain a more professional image of your company.
No visitor will leave your site because of hitting an issue.
Less abandoned orders because of the above.
A much higher rate of customer engagement.
We will make more enquiries and sales online.
I will deliver an error free website within 10 days and in addition, I guarantee my work for 12 months.
Working together, you and I can ensure we give your business and its website every chance of success.
To discover what may hold back your website, request a free site report. You are under no obligation and it may surprise you what I discover.
Request Your Free Site Report Now
Important: I offer my SEO Auditing Services as a standalone product subject to availability.