I do not guarantee you a Number 1 ranking in Google, but I will guarantee to remove all the technical issues shown here and keep them off your website for 12 months.
Daren Jephcote, Founder, ITsold SEO Services – Established 2004.
What do you cover with your Technical SEO Guarantee?
Once you have requested your free website audit and wish to proceed, I shall remove all the issues shown below within 10 days.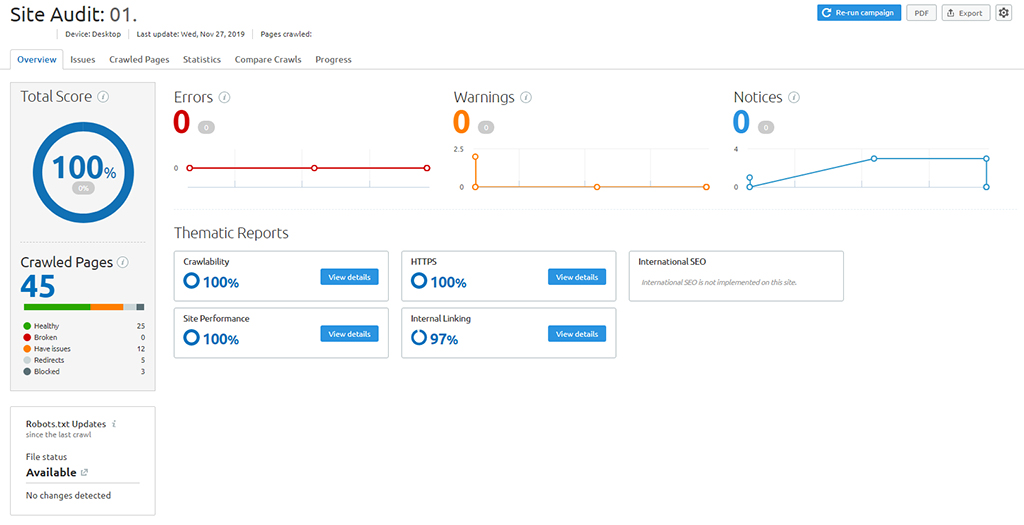 The list of errors I guarantee to remove
Below is a list of all that I include in my technical SEO guarantee. I remove every on-page technical issue that I find during my SEO audit, not just the errors covered by my service guarantee;
Status code errors such as 404 and 503.
Missing title tags on all pages.
Broken internal links.
Crawl issues from Google's search console.
Robot text file errors.
Sitemap issues from Google's search console.
Insecure sites/pages made secure with SSL.
What are the details for the guarantee?
I will monitor your website remotely for 12 months after completion. If any of these issues return, I will remove them within 5 days of discovery without charge.
Do you guarantee to improve my rankings?
I am afraid not. Although my technical improvements follow Google's best practise guidelines, the way they rank sites is not available for us mere mortals.
However, with my skills and experience, I can spot trends, remove issues, digest competition information and improve your site to give it the best chance possible.