SEO Audit Service Overview.
My SEO Audit Service highlights and removes any issues that cause damage to your websites position in the search engine results.
Delivering this service is Daren Jephcote, a freelance SEO consultant with over 25 years of experience in this industry.
Who Is My SEO Audit Service For?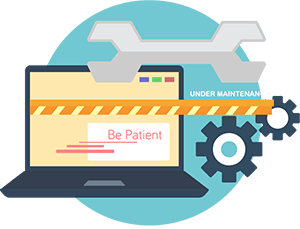 I developed my SEO Audit Service for small to medium business owners. Owners looking to improve their customer experience and boost sales and search engine performance of their website.
The SEO audit reports on and removes all issues within a 10 day deadline. I carry out all work without taking your website offline.
What is a technical SEO audit?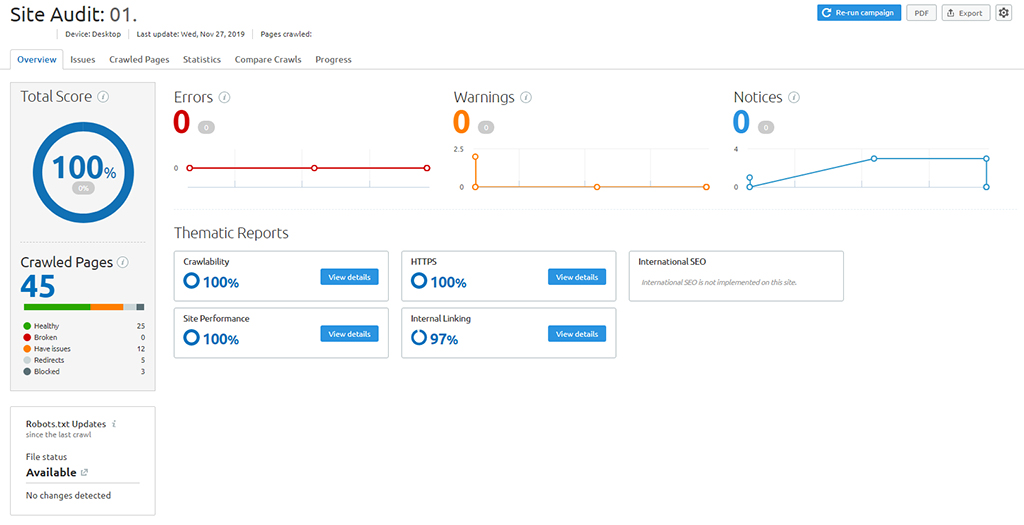 An SEO audit is a report that will contain information about all issues that are affecting your website and its position in the search results (in engines such as Google and Bing) and contain recommendations on how to improve the sites performance and ranking factors.
Your website is a vital business tool, it needs to be online at all times and perform with no problems to increase your user engagement such as placing an order, contacting you or linking and sharing your content.
Other examples of how an effective website can help your business;
Expose your company to new customers.
Showcase your products and services.
Promote you and your company effectively.
Build trust and reputation with customer feedback.
Sell your products directly online.
A website that contains errors on the page and hidden within the code, can make your site appear rushed and unprofessional and as a result you can lose business to your competitors.
My website audit services will discover and resolve these issues to stop them damaging your business and, above all, its reputation.
How will a website audit help my site?
If errors remain on your website for any period, it will hurt your rankings in the major search engines and how they display you in their result pages.
How Google ranks your site in the results will depend on many factors, a great page title and informative meta description alone will no longer deliver the required results.
There are many key ranking signals that will show to the search engines such as Google and Bing, the quality of your website and its content.
Any error present will be a problem that could damage your prospects!
As a busy business owner trying to grow, it is very difficult for you to find the time to check for issues besides managing your website effectively in a very competitive marketplace.
As a result, your website could be;
A – Difficult to find due to poor rankings, or
B – Not ranking in the search engines at all!
If you do not meet their strict guidelines (as shown here), you risk Google and other search engines, giving your site penalties that could restrict how well you rank in their results.
To clarify, my services will help your site by finding any issue that impacts on your website and its search rankings and remove them. Therefore, an error-free website will outrank a similar site that contains issues.
As a result, your website will be ready to climb the search engines because Google and Bing (amongst others), prefer to rank healthy sites ready for their visitors to use.
What does your SEO audit service do?
First, I complete a detailed analysis of the technical setup of your website, the structure and its content. This forensic audit digs much deeper than the information you may receive from Google analytics and their search console data.
It will examine all elements that have a direct impact on your business in the major search engines such as Google and Bing.
Above all else, my website audits are an in-depth examination of your site. Therefore, it will uncover any issue that may stop your website from performing well for your visitors such as;
Page and site speed – How long it takes for a page to load
Content errors – Bad spellings, grammatical errors and so on
Coding errors – Layout and bad HTML usage
This will form the basis of the on page SEO audit.
Second, I will test your hosting conditions, back link profile and local SEO set up to determine the current position of your website. I will also conduct some light keyword research on your behalf. I often refer to this as the off page element of your SEO audit.
For an overview of your websites health, run a free site audit now that will highlight any issues present in real time.
How do you perform an SEO audit?
During my audits, I use various SEO tools to help me compile the core information, all supported with my experience and expertise to complete a website audit.
All the tools I use support my manual checks and work in different ways and allow me to build a complete picture of your website and its health.
What should a website audit check for?
To perform a thorough website audit, there are 100's of technical elements that need checking. As you can see above, I use various tools to assist in this process.
Not only does it speed up the task, it also ensures that I investigate every corner of your website.
For example, here is a list of some errors that often go undetected. These will hurt your websites position in the results;
Broken links and images
Poor loading speed on pages
Missing title tags
Duplicate content and meta tags
Robot text file errors
Sitemap mistakes
Request Your Free Site Audit Report
What happens to the errors you find?
Once we have both agreed terms, I fix them.
This will improve the online reputation of your company and give an appropriate boost to your position in the search engines.
A better ranking will mean your customers can find you much easier when searching. Likewise, greater traffic to your site increases the possibility of more sales for you.
My clients' trust my SEO audit services and love the results!
Our website has never been busier. I no longer have to spend hours' on our website trying to find issues. Daren is far more than an SEO consultant, he is a friend and has proved reliable and always available.
Stephen M. Verified Client
How much does your SEO audit service cost?
I include a site audit in your subscription as an SEO client.
If you would like to use my service as a standalone website repair, please request a quote now by using the button below as it would be impossible for me to deliver a fair and accurate quote without checking your website first.
The key benefits of my SEO Audit Service are;
An error free website within 10 working days.
Faster loading pages for your visitors to enjoy.
No missing images or broken links – guaranteed.
3 or 6 months' peace of mind with expert monitoring.
A search engine friendly site ready to climb the results pages.
You are under no obligation when you request a quote, but you receive a free site audit report. This report will show the areas that require attention.
All work is subject to my terms and conditions, a non-disclosure agreement, I cover all work to remove errors with my unique technical SEO service guarantee.